This refers to a special type of rigid gas permeable contact lens which is worn at night to reshape the cornea. This creates a flattening of the cornea to correct nearsightedness and astigmatism, and thereby, it can provide clear vision without contacts or glasses, or surgery.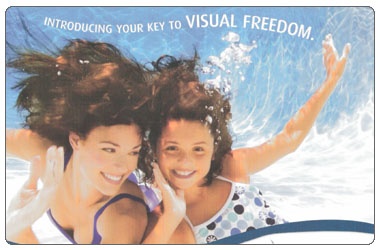 Retinal Imaging
In our continued efforts to bring the most advanced technology available to our patients, Dr. David Mitchell is proud to announce the inclusion of the Optomap retinal exam as an integral part of your eye exam today.Dr. Mitchell is concerned about retinal problems including macular degeneration, glaucoma, retinal holes or detachments and systemic diseases such as diabetes, stroke and high blood pressure. These conditions can lead to serious health problems including partial loss of vision or blindness, and often develop without warning and progressive with no symptoms.An Optomap exam provides:
An eye wellness scan
An in depth view of the retinal layers (where diseases can start)
The ability for you to view your Optomap retinal image with your doctor during your exam
An annual, permanent record for your medical file, which gives your doctor comparisons for tracking and diagnosing potential eye disease.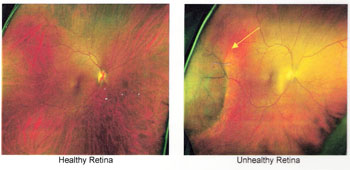 The Optomap exam is fast, easy and comfortable.
Provincial insurance does not cover advanced screening technology. We will be performing the Optomap retinal exam for a fee of $30.00 ($25.00 for seniors an children).